Rwobuhura Child Development Center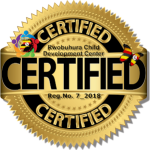 Background information by Mr. Vicent Tumuhairwe
The school began in 2015, purposely to educate children to access them with quality education. When it began, many children, who were needy orphans flopped in and, because of my christian values, I could not send them away. So, when the number of these needy orphans rose to 100+, I decided to start and register a Child Development Center, whose work is cater for the needs of the needy orphans. So, the community based organization is called Rwobuhura Child Development Center, and the school is called Hosanna Christian Primary School. The school and the organization are brothers and sisters.
He said: That's how the school started. Since this organization started, only Kim Support Uganda Foundation (KSUF) Limited, has offered some help of food stuff. We appreciate their offer so much. Thank you.
So we are looking for supporter!
contact information:
Tumuhairwe Vicent
Kiruhura District, Uganda
P.O.Box 478 Mbarara
TEL. +256 778390598
Email: rwobuhuracdc@gmail.com