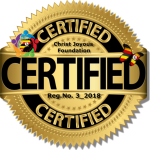 Christ Joyous Foundation is a true religious and non profitable organization located in Nakuwadde Bulenga in Wakiso district. It was founded by MPAGI Didas Mark Wigan and he is the Chief Executive Officer. CJF was formed to cater for the needy such as the orphans, widows, widowers , streets kids and homeless people.
CJF is basically helping the needy through providing food, clothes , shoes , education , schoolastic materials , homes , and education.
So we are facing many challenges to make all the needy reach their basic needs. We therefore call upon other good people to help us in provision of food, education, medication and clothes by donating any amount on our gofundme or by sendind via western Union to Uganda direct to our Director Mpagi Didas Mark Wigan or you can email him at mpagididas6@gmail.com, or you can inbox Mrs. Janice Burrage at jb150130@gmail.com. Tel.: +256 706456096.
We are therefore waiting for you to help the needy so you to be blessed. Lastly we are raising funds or money to meet our target of $25,000 to buy the orphanage land since we are renting and yet expenditure is so high and we have no help. We spend days and nights with children without food and education so imagine if you were you!!!
Please save the children. You can also sponsor a child with $100 a month in all. Now our population is 250 kids with no food and where to stay. Imagine you face a big problem of feeding your family with 5 members but what of CJF which has to feed 250 kids!!!
I conclude by calling upon good hearted people to stand with Mark Wigan to upbring the kingdom of God those are little children. Don't read and ignore but take an action positively. Remember you and me we can become kids savoiur.
So we are looking for supporter!
contact information:
Mark Wigan
Kampala, Uganda,
Direction: Nakuwadde – Bulenga-Wakiso District.
P.O.Box 37 Nateete
TEL. +256 706456096
Email: christjoyousfo@gmail.com or Mark Wigan
Our Mission
Our mission at CJF is to encourage poor children especially orphans to realize their energy and to build self esteem and confidence.
To make sure that every one is entitled to freedom and basic needs at large.Since all we are created by same God ,we need to help others in need that`s why Christ Joyous Foundation was formed.