Our visit to the mountain pygmies
Ebenezer Sustains Orphans and
Vulnerable Children Uganda
(ESOVCU)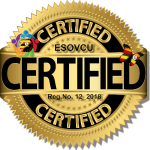 Ebenezer Sustains Orphans and other Vulnerable Children Uganda was founded in 2016. The Project is located in Kisoro District central Division, Kisoro Main village found in Southwestern Uganda. It has proposed to support 120 beneficiaries at the beginning who are needy children from different areas in Kisoro District. It was founded by Bishop Deo Ziragora after carrying out needs assessment exercise on orphans and other vulnerable children in Kisoro District Uganda.
In Kisoro District there is a big number of children who are most disadvantaged and are now living in critical conditions and they need immediate intervention. These are; orphans and other vulnerable children, street kids in Kisoro town, destitute children, children who are victims of abuse, children from child headed homes and abandoned from Kisoro District Southwestern part of Uganda. Despite the introduction of Universal Primary Education, most children have continued to drop out of school others fail to attend school and these are attributed due to lack of basic necessities of life like; school fees, clothes, food, water, shelter among others.
So we are looking for partners!
contact information:
Bishop Deo Ziragora
Central Division, Kisoro Municipality, 
P.O.Box 13, Kisoro , Uganda
TEL. +256-782798307
Email: ziragoradeo@gmail.com
Ebenezer Sustains Orphans and other Vulnerable Children Uganda