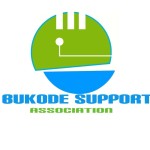 Bukode Support Association Orphanage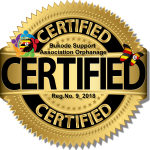 Bukode Support Association Orphanage
ABOUT US Bukode Support association Orphanage operates in Bugiri District, Bukode Support association Orphanage began in 2015 and are a non-profitable organization (NGO) registered. The orphanage acts as a stable, supportive and loving home for around 76 orphaned children, providing shelter, food, clothing, education, and health care to the most needy kids.
Pastor Edube Esau and Bishop Buyinza Patrick as directors have been providing to the orphanage through farming and their community facility. The greatest well-wisher was the land lord whose house was vacant with a history of sacrifice to demons. He gave us the house to use free of charge for two years, i.e. 15th June 2016 – 16th June2018. He is now demanding rent which is 1,000,000/= UGX per month.
Current needs: Rent since the number of children keeps on increasing, food, clothes, medication, school fees, electricity and water bills.
The facility has good security 1 watchman, 2 cooks, 2 cleaners, 2 caretakers all on voluntary basis. Future prospects: 1.Our own land since the number of children is increasing and rent seems to be expensive.
So we are looking for supporter!
contact information:
Edube Esau
Bugiri, Uganda,
P.O.Box 37 Bugiri,
TEL. +256 772443882
Email: edubeesau@yahoo.com