Our first visit to Kiyunga Village
Kibigiya's Home for Orphans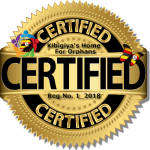 Our goal is to support orphanages and social projects and to help with their implementation. On the one hand, we want to help to ensure nutrition but also that the overall living conditions for people improve.
So we are looking for partners!
contact information:
Patrick Kibigiya
Kiyunga luuka, Uganda
P.O.Box 433, Iganga
TEL. +256-702525004
Kibigiya's Home for Orphans
Help us to find supporter!