Bread From Heaven
Out Reach International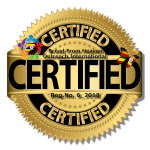 about us
Our Vision:
Education to empower them acquire skills and knowledge which is applicable to professionalism making them greater citizens who can be able to drive society to the right direction. This is done true payment of tuition and or school fees and provision of scholastic material.
Child care and protection: which will build up a man or woman in them by providing feeding, medical care, psychosocial support, parental love, shelter and all this is done to impact it into them that they are as well worthy a good living.
Community empowerment: policy awareness, advocacy and making the community aware or realize the benefits of handling the children in relation to provision of basic needs. The purpose of this is to create a healthy and conducive environment for the child to grow from as well as avoid the tendency of running away from home.
Economic strengthening: Most of these families are needy and there is need to help them get income generating activities to boost on the support provided to the families by the respective bread earners such projects like piggery, vegetable growing as well as fruit growing.
Food and nutrition: this aspect if poorly handled affects all these stated above, most of the families feed poorly leading to poor performance at all levels of life.
Health: here we are targeting lots of intervention program; most of the children have lost parents ans guardians due to HIV/AIDS. The project is as well doing community to facility linkage to these families to see to it that there is greater adherence to treatment both children and community.
Our Mission:
Missing shall be achieved through opening up orphanage centers that will provide a safe place for  the children, shelter, well balance meal three times a day, basic needs, health services, parental love, recreation and in education we have opened up a school where all these children are provided with free education and given scholastic materials.
The project is looking at sustainable development through community empowerment in income generating activities in capacity building.
Creating a God fearing community; we are looking at developing a generation to come being a God fearing nation therefore we shall not have case of children running to the streets, reduced cases of crime, increased love amongst family members, good values protrude within the acts in the families hence increasing the love of these parents for their children.
Programs:
Child care & Protection
Education
Health
Economic Strengthening
Food & Nutrition
Community Empowerment
Contact us:
P.O.Box 72 Mpigi-Uganda
Bread From Heaven Outreach International - Kampiringisa, Uganda